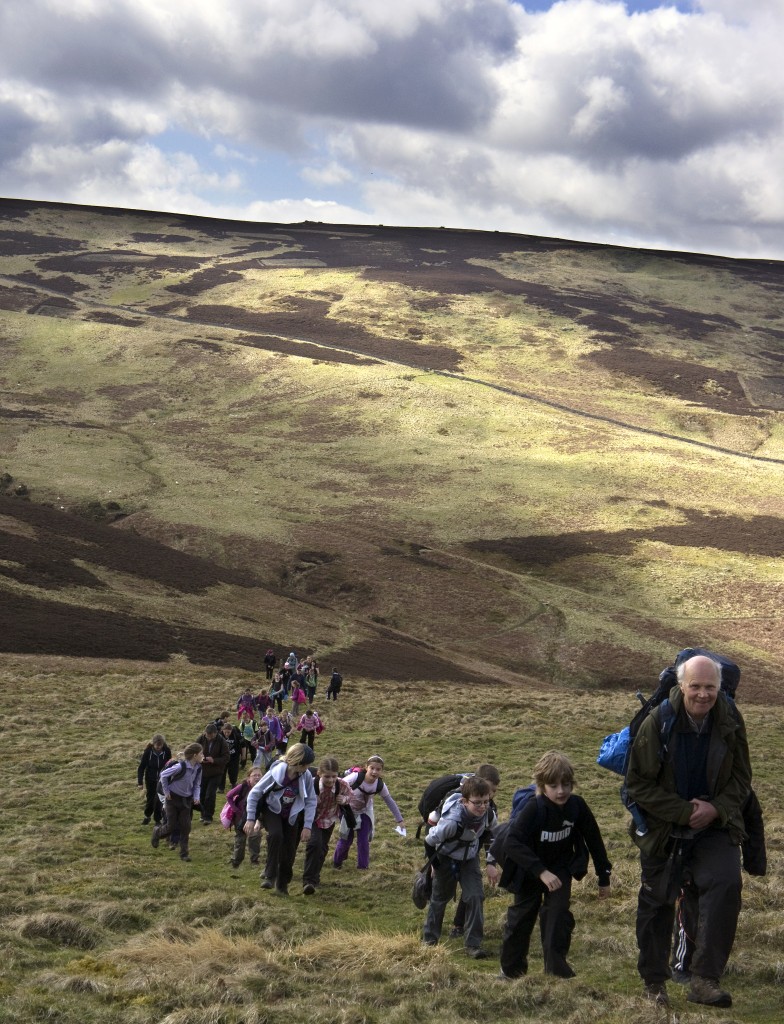 Had four brilliant days in Glendale School, Wooler school, where I worked with class four on stories associated with the iron age hill fort at Yeavering Bell. The history teacher, Jenny Hall managed to get the children off timetable, so we had full body immersion with our ancestors for the whole of the four days… and it was worth it, both she and the class of children really took it on.
We started in the classroom exploring stories around and about us: We listened as far as our ears allowed us to the sounds of the outside world and the windows rattled as the trees howled in a wild wind. We imagined the fate of the hunters lured into the Henhole by the enchanting music of the fairy folk. We walked our own walks in our imagination and prepared for our trip up the Yeavering Bell.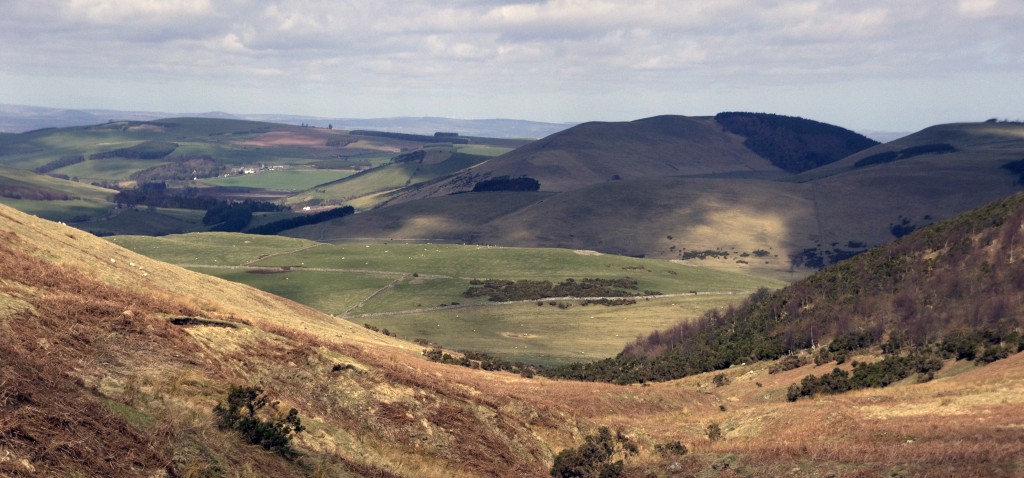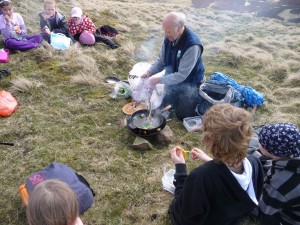 On Yeavering the archaeologist Paul Frodsham opened doors into the past as the Glendale staff guided us sensitively and securely to the top of the mighty hill. We walked in silence, imagined the rumble of the Celtic chariot wheels, created human walls around the hut circles, listened to the larks singing, wrote poems to the landscape, cooked and ate wild rabbit and dreamed up the world of our ancestors.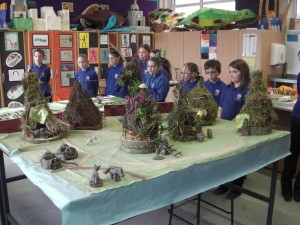 We took all this back into schools where Jenny Hall helped further open our imaginations by diving deeper into the iron age with pictures and bits of information. We then made up our own stories of feuds, quests, hunts and hunger.. A great story emerged that included the sacred goats of Yeavering, and discovering the secret of the white deer that lured the hunters into the henhole.
We then mapped our story on a huge bed sheet interpreting the characters and their environment through reconstructed mini roundhouses, clay models, painted pathways and fabric woods and rivers. Amongst the characters there was: the chief's son, the hunter who never missed, the druid's apprentice, the girl who dreamed of deer, the herbalist and the stag itself.
We intend that these characters will be reformed for the performance on Monday 1s July at Kirknewton Village Hall, where the children will make an offering to the evening.
Many many thanks to the children and staff of Glendale Middle School for engaging with such enthusiasm in this project.