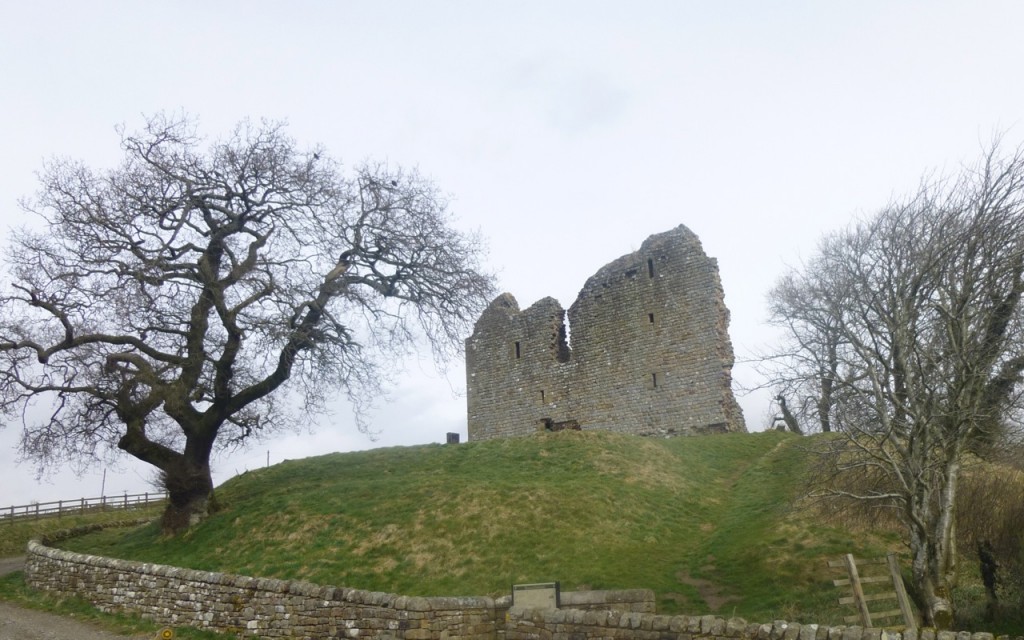 Four 4 days in May Chris Bostock worked with pupils form Greenhead First School to share, discover and create stories around Thirlwall Castle. Having an existing legend of lost treasure was of course a great spring board, but that didn't stop us having Treasure Hunts of our own around school and in the castle. We had Archaeologist Paul Frodsham as our guide to the history of the stones and we returned to school to make models of scenes from the castle – when we weren't crafting stories of castle life – not forgetting some slightly gruesome goings on in the dungeons!
Chris and pupils from Greenhead School trapped in Thirlwall Castle dungeons.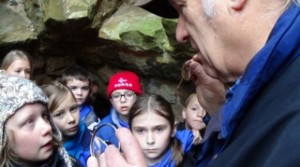 Archaeologist Paul Frodsham tells us all about the building he helped restore.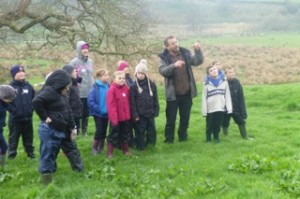 Listening to the story of the Thirlwall Castle treasure.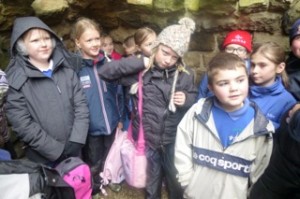 Treasure found!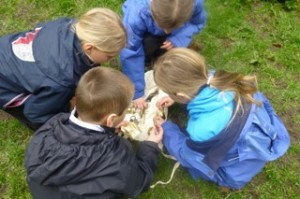 One of the children commented, Even a ruin holds secrets and legends. It is believed that on this occasion he was talking about the castle and not about Chris.
There was just time for stories for the whole school, parents and governors in a great celebration of all that we had been working on together.
On July 11th Chris will return to the Village Hall, with his fellow storytellers from A Bit Crack, to discover what else the children have been making and share his own story of the castle inspired by the children's work. Listen out for even more hidden treasure, a raucous raven, buckets of blood and a bit of trouble from the devil!