The Thorn in the King's Foot & other Travellers Tales. Chris Bostock with The Little Big Blue Band
September 1 @ 7:30 pm

-

9:30 pm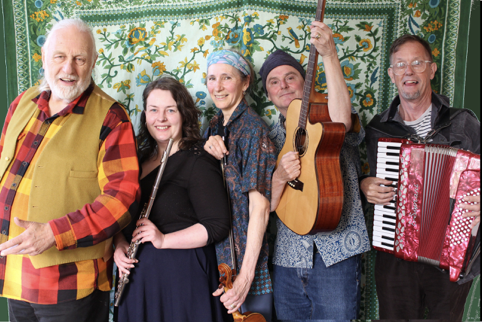 Join us for tales of wonders, transformation and magic, passed on from the wisest tellers in the oral tradition.
If you can cope with curses, an outcast child, a conniving king, or a warring warlock, you're welcome to wander with us down the highways and byways of stories from the past and present, with original music and traditional songs from the Little Big Blues.
A cursed king suffers untold pain and can only be cured of it by his own child, a penniless boy is transformed into animal form because he cannot reward a storyteller. But each are given knowledge of how to redeem themselves, change and learn from their experiences – as may we.
The Little Big Blue Band are Evelyn Clegg, Fiona Finden, Stuart Finden and Ken Patterson.
We do hope you can join us on the first Friday of every month, 7.30 at: The Chillingham Arms, 89-91 Chillingham Rd Heaton, NE6 5XL
Tickets on the door £8 (£6 hardship rate, £10 philanthropist rate).