The Custom of the Sea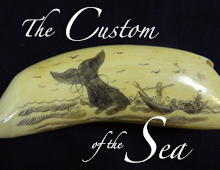 with
Richard Birmingham
Friday 2nd March, 7:30pm
PLEASE NOTE CHANGE OF VENUE
Corner House Hotel
Heaton Road
Heaton
Newcastle upon Tyne
Tyne and Wear
NE6 5RP
Richard Birmingham, once a fisherman, once a boat builder, once a sailor of the seven seas, now has tales to tell. Tales of courage and fear, of strength and failing, of caution and recklessness. Tales of the people who have faced the challenges of the sea.
George Pollard set out from Nantucket Island on his first voyage as a captain, the Master of the whaleship Essex and her crew of twenty men and boys. They rounded Cape Horn in December 1819, entering the little explored Pacific Ocean in search of sperm whale. The story of that catastrophic voyage, and of how the crew responded, a story of endurance and tragedy has been retold many times in the two centuries since.
Richard Birmingham picks moments from his own crossing of the ocean to re-imagine the world experienced by the crew of the Essex, and by splicing their account with ancient texts and myths ties this story to other accounts of sacrifice. In the eighteen hundreds, such sacrifice was known by sailors as 'the custom of the sea'.
£8 / £5  Concessions