Love In The Shadows
7th April, 2017 @ 7:30 pm

-

10:00 pm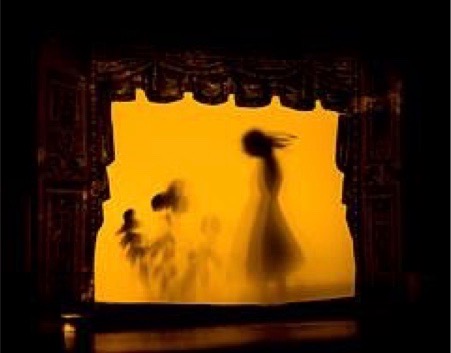 With
Sally Pomme Clayton
Friday 7th April, 7:30pm
Chillingham Arms
Chillingham Road
Heaton
Newcastle upon Tyne
Tyne and Wear
NE6 5XN
Dust off  your heart, dance with the devil.
Kiss in the dark, a romantic revel.
Under the stars, abandon your woes,
Venus in furs, love in the shadows!
Love in the Shadows is sheer, magical delight and shadowy enchantment, a combination of  stories and shadows. Dark and gothic fairytales for grown-ups accompanied by Sally Pomme's little shadow puppet theatre. Stories of  forbidden lovers, lonely lasses, passionate Goddesses, lusty lads are peppered with delicate images from a teeny, tiny shadow theatre. These are stories of having and not having, of longing and loosing, of making mistakes, and living to tell the tale. The stories are woven through with fragments of songs and sounds. A night for all hot hearts – get lost in the dark, meet your shadow, and be entranced!
"Sally Pomme Clayton's 'Love in the Shadows' is a series of gothic fairy tales about love and desire. Nestled in a tiny little room, we shared cushions, blankets, Limoncello and pins and needles as her beautiful 'shadow stories' came alive before our eyes in her tiny little shadow theatre. Clayton has a delicate way of holding an audience so gently, that you are pulled along before you know it, and the piece is exceptionally beautiful. You quickly fall under her spell, and sort of wish she would never stop talking!"  Female Arts.
"It takes an incisive brain, a poet's ear and 20 years of experience to get the kind of freedom with which Sally Pomme deconstructs and re-creates stories…telling with her own particular vigor, smiling, pacing across the room…we are totally complicit, instantly confident that we are in the hands of a mistress storyteller…She moves between characterisation and narration as brightly as a running stream."   Xanthe Gresham-Knight.
"Some people are born to entertain. It's a special kind of magic. Sally Pomme Clayton has that magic in plenty – she is a dream-weaver, a spell-binder." The Londonist
£8 / £5  Concessions