Iron Age, Iron Horse
25th March, 2017 @ 7:30 pm

-

10:00 pm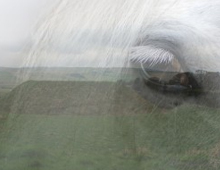 With
Pascale Konyn
&
Chris Jones
25th March 2017
 1pm  –  4pm
Elsdon Village Hall
Elsdon
Northumberland
NE19 1AA
 Join us in Elsdon, one of the most historic villages of Northumberland National Park for an afternoon to stir your imagination and spark your creativity…..
Chris Jones, Historic Environment Officer for Northumberland National Park, will begin the afternoon talking about the wealth of history and archaeology of Elsdon. This will be followed by a story created and told by professional storyteller Pascale Konyn, inspired by the history and archeology of Elsdon, and drawing on Celtic traditions. There will be an opportunity for Q & A/discussion and, of course refreshments to be consumed. Chris Jones will draw the afternoon to a close by guiding a short walking tour of the village.
The village of Elsdon holds many mysteries. Could it be that the clues to those secrets are there to be found – if only we look closely enough? Storyteller Pascale Konyn has created a story using the known archaeology, history and the existing mysteries of Elsdon and it's landscape. In this event, join Pascale weaving history and mystery into the present, journey into the past and hear an epic wonder tale of Elsdon and it's transformations, that take us from the Iron Age through Medieval times to the Nineteenth Century and the present day.