The Hanging of a Mouse – Hugh Lupton
November 3 @ 7:30 pm

-

9:30 pm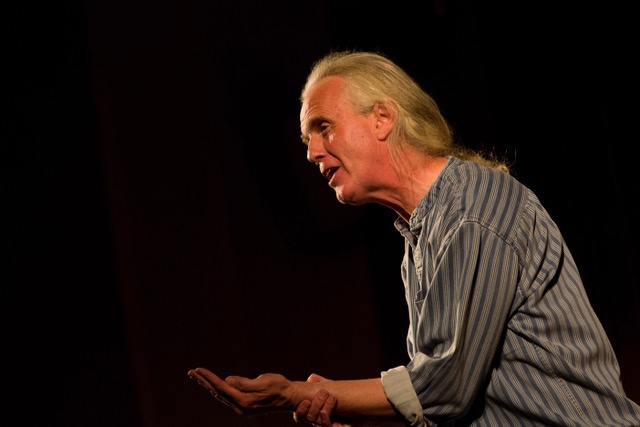 The Four Branches of the Mabinogi were set down on the page in the early thirteenth century. They are stories that had been told and sung by Welsh bards for centuries before they were written down. One of the central concerns of the Mabinogi is the uneasy relationship between this world and Annwn, the Otherworld. In this performance, drawing from the first and third branches, Hugh Lupton unravels a tale of violence, love, enchantment and revenge beginning with a badger in a bag and ending with a gallows for a mouse.
Hugh Lupton has been a professional storyteller since1981.
He tells stories from all over the world, but his particular passion is for the hidden layers of the British landscape and the stories and ballads that give voice to them.
He is also a lyricist and a novelist and has published many collections of traditional tales.
Hugh's new book – help make it happen:  https://unbound.com/books/fifty-tales-or-the-heart-of-the-matter/
We do hope you can join us on the first Friday of every month, 7.30 at: The Chillingham Arms, 89-91 Chillingham Rd Heaton, NE6 5XL
Tickets on the door £8 (£6 hardship rate, £10 philanthropist rate).
We will be zooming this event. We provide the link below without charge. If you do choose to join us via zoom we ask that you consider making a donation via the button on this page. This will enable us to pay our storytellers what they deserve- it is the way they earn their living after all! 

Meeting ID: 845 2450 2074