Gone Cuckoo
2nd June, 2017 @ 7:30 pm

-

10:00 pm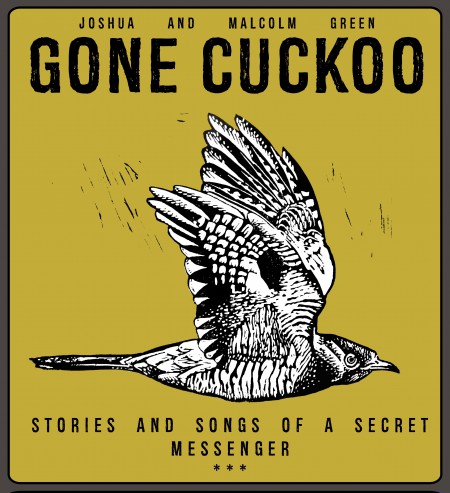 With
Joshua & Malcolm Green
Friday 2nd June, 7:30pm
Cobalt Studio
10-16 Boyd St
Newcastle upon Tyne
Tyne and Wear
NE2 1AP
Stories and Songs of a Secret Messenger
It's shortly after dawn at RAF Fyingdales on the North York Moors and a male cuckoo soon to be named Vigilamus is having a 4.5 gm transmitter strapped to his back. A few weeks later he will have flown thousands of miles south, 5kms up in the sky through Libya and Chad to Congo.
For thousands of years the cuckoo's call has been present in songs, poems and stories. Did he bring the spring? Good luck? Bad luck? Was he the trickster that turned the hawk? He certainly fooled the reed warblers and the meadow pipits who fed him as a changeling baby, whilst playing his ventriloquist tricks.
But now this bird is disappearing from our land.We may stop hearing the iconic 'Cuck-oo'.
Father and son duo Malcolm Green (Storyteller) and Joshua Green (musician) are collaborating to tell the cuckoo's tale…..And with a wry trickster smile will take you on a compelling journey, weaving together the rhythms, stories and songs of this extraordinary creature and the lands over which it travels.
Join us to discover the secrets of his voyage to bring us the spring.
£8 / £5  Concessions