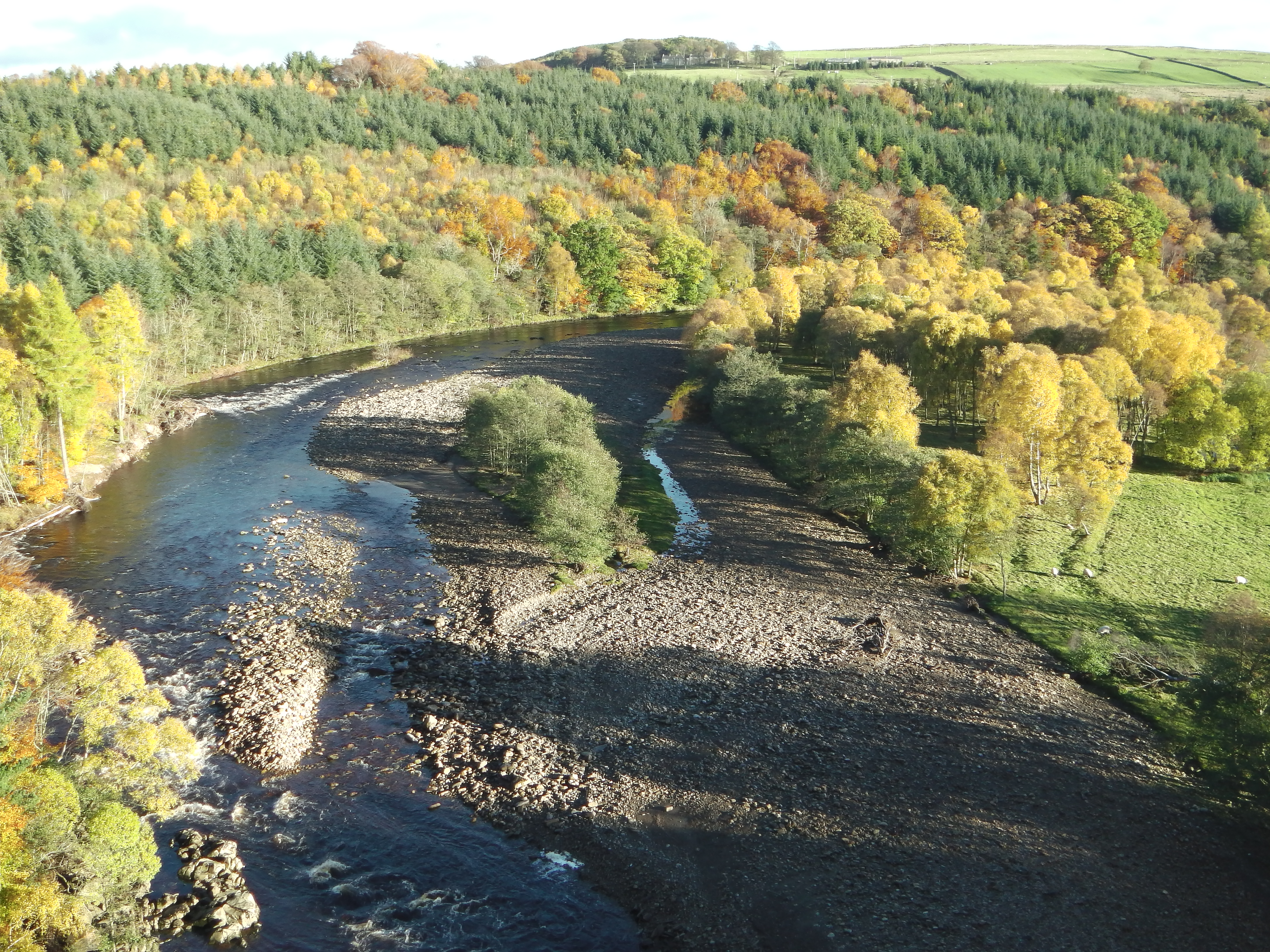 Our journey continues
Walking and finding our way from Beltingham to Long Meg. Malc, myself and Molly the dog set out on a misty autumnal day with glimpses of blue skies and rainbows, to find our journey route for June  2014.
We parked near Featherstone Castle to begin our walk to Castle Carrock.
We were to cross the river near Bishop Linn waterfall  only to discover that the bridge had gone……….Swept away? Who knows . So —-change of plan! We drove down to Tindale instead.
The path led us past Tindale Tarn which was really lovely with many birds, much to Malcs delight.
Then following the edge of the hill past Cat Crags and over Howgill Beck through a small RSPB reserve which had once protected a pair of hen harriers—-sadly no longer there.
All alongside the walk was evidence of quarrying . It must have been a very industrious area  at one time, with many mine shafts and a railway now disused. .Further along the valley opened out and became more natural and lovely with bronzed bracken yellowing grasses .
It led up through land that is called Kings Forest of Geltsdale.
We met 3 lady walkers from near Long Meg who were very interested in our journey and had useful contacts for us in Cumbria. Its serendipity who you meet along the way!!
As the skies darkened and the rain began to fall , we turned back leaving the journey for another day