A Bit Crack Storytelling promotes and celebrates oral storytelling for adult audiences in the north-east of England. Run by storytellers Chris Bostock, Malcolm Green, Claire Randles and Pat Renton to share our delight in stories. Through regular storytelling events, projects and workshops we create platforms for audiences to enjoy the wonder of listening to a story well told.
<!=========list Template 2.0=========>
This month we are excited to welcome Heather and Nerrisa to share stories that interest and inspire them.
It's free to join in, but you do need to reserve a place and get a zoom code.
Contact Malcom via our contact form  Before January 18th please.
Find out more »
24
January
2022
7:30 pm - 9:00 pm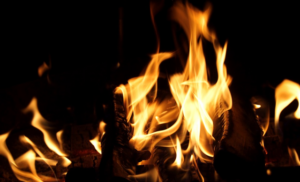 On a wet December Saturday a group of asylum seekers and volunteers from the conversation class in Newcastle made their intrepid way to Burnlaw in Northumberland for a day out in the countryside.
It was a delightful day from beginning to end.
We sang, shared food, walked through squelchy mud, listened to stories, made wreaths and gathered in the dark around the fire to celebrate being together and sharing such a lovely day.
It felt very heart warming and hope we can do it again in the summer.
Cheers pat x

February 1, 2022, 7.30–8.30pm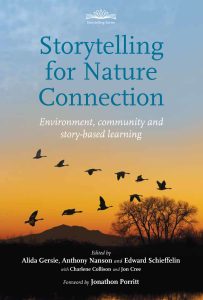 Join Hawthorn Press for the online zoom launch of their latest book: Storytelling for Nature Connection. Environment, Community and Story based learning. Edited by Gersie Charlene Collison Buck Schieffelin Jon Cree Anthony Nanson
They have drawn together a diverse panel to join the editors to discuss why story-work matters in nature connection and why it's important now. A lively program will also include storytelling and a Q&A.
Guests include: Lisa Schneidau – ecologist, storyteller and writer. Dr Alan Kellas – Green Care Lead, Royal College of Psychiatrists. Robin Webster – Advocacy and Communications at Climate Outre.
Please register to attend at www.hawthornpress.com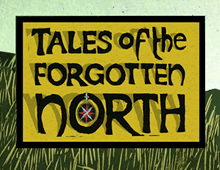 Film report of Tales of the Forgotten North



Here is our final film report for Tales of the Forgotten North. This film gives you an overview of our two years spent exploring Northumberland and the North Pennines, digging deep into the earths history and uncovering new stories shared along the way. For more in depth films of each year of our journey take a look at Dreaming the Land 2013 and 2014.
https://vimeo.com/129795615

News from A Bit Crack Tellers

Northumberland Folk Tales by Malcolm Green
With illustrations by Rachel Edwards, this book brings to life the rich history of Northumberland Folk Tales.
More information here.