A Bit Crack Storytelling promotes and celebrates oral storytelling for adult audiences in the north-east of England. Run by storytellers Chris Bostock, Malcolm Green, Pascale Konyn and Pat Renton to share our delight in stories. Through regular storytelling events, projects and workshops we create platforms for audiences to enjoy the wonder of listening to a story well told.
Events coming up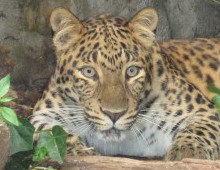 Friday 5th September, 7.30pm 
Star and Shadow Cinema, Newcastle upon Tyne
Storytellers Pascale Konyn and Pat Renton rejoin forces as The Cat's Whiskers, telling tales in their own inimitable style. True to the mysterious nature of the cat, they won't …
Read More

Exploring Place through Stories and Storytelling
with Malcolm Green
10th – 12th October
Emerson College, Forest Row, Sussex
Working with memory, observation, silence, words and play we will explore how stories and storytelling open doors to our connection with place and the natural world.
We will work both with places we already know and the immediate environment of Emerson College. Participants will spend a good deal of time out of doors working with 'presence' to discover, create and present stories that will allow them to experience the place in a new way. The course is aimed at teachers, storytellers, environmental interpreters, walk leaders, activists and anyone else interested in using storytelling to better connect with place and the natural world.
For further information see the International School of Storytelling website.

Reflection: Dreaming the Land 2014
We had a wonderful week travelling through the North Pennies in late June. We were blessed to be joined on our travels by sixteen people, each bring with them knowledge, song, perseverance and smiles. Read more here.