A Bit Crack Storytelling promotes and celebrates oral storytelling for adult audiences in the north-east of England. Run by storytellers Chris Bostock, Malcolm Green, Pascale Konyn and Pat Renton to share our delight in stories. Through regular storytelling events, projects and workshops we create platforms for audiences to enjoy the wonder of listening to a story well told.
Events coming up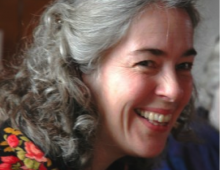 Inger Lise Oelrich
Wednesday 20th May, 7:30-9pm
Burnlaw Centre, Whitfield
Inger Lise Oelrich will host an evening exploring the role stories and storytelling can play in fostering peace in a wide variety of life situations. She will also share some …
Read More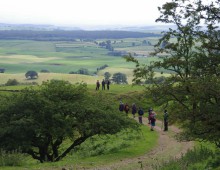 With Malcolm Green, Pat Renton and Friends
Friday 5th June, 7:30pm
Chillingham Arms, Heaton
Newcastle upon Tyne

Why do we journey? Where will it take us? Who will be our companions and who will we meet? What dangers, dilemmas and …
Read More

Film from our Land Journey 2014
As the winter draws in and our toes feel the cold, bathe in the warmth of our journey in June. Many thanks to filmmaker Christo Wallers for his ever fantastic work and to all the walkers who agreed to take part and who became such wonderful advocates for the project. We couldn't have dreamed of a better bunch of folk!

News from A Bit Crack Tellers
Chris Bostock announces second year of Snow Bear
Chris' winter show with Ken Patterson will tour again November 2015 – January 2016.
More information here.
Northumberland Folk Tales by Malcolm Green
With illustrations by Rachel Edwards, this book brings to life the rich history of Northumberland Folk Tales.
More information here.