A Bit Crack Storytelling promotes and celebrates oral storytelling for adult audiences in the north-east of England. Run by storytellers Chris Bostock, Malcolm Green, Pascale Konyn and Pat Renton to share our delight in stories. Through regular storytelling events, projects and workshops we create platforms for audiences to enjoy the wonder of listening to a story well told.
Events coming up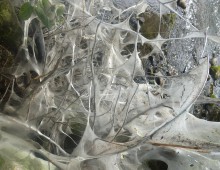 With Storytellers Various
Friday 2nd November, 7:30pm 
Cobalt Studio
10-16 Boyd St
Newcastle upon Tyne
Tyne and Wear
NE2 1AP
What better way to celebrate the mysteries of Autumn than sharing stories, songs, a joke or a poem with friendly …
Read More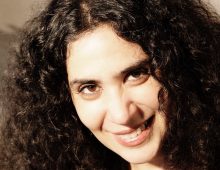 An Evening Of Sufi Stories
With Chirine El Ansary
Friday 7th December, 7:30pm 
Cobalt Studio
10-16 Boyd St
Newcastle upon Tyne
Tyne and Wear
NE2 1AP
Who knows that a woman, an 8th century poet, is at the source of …
Read More


With Chris Bostock
Northern Stage


Newcastle upon Tyne



Join Chris Bostock, The Storyteller, on the first Saturday of the month to hear some of the stories he has collected from all around the world. Be ready to travel to the bottom of the sea or even to the stars, to meet interesting people, wonderful animals and see extraordinary sights.
£4
Recommended Age: Children aged 4-8 and their families
Advance tickets available from Northern Stage
Access
Northern Stage is fully accessible. The theatre has three lifts providing access to all parts of the building, including the accessible toilets, baby changing facilities, stages 2 & 3 and the backstage area. Buggy parking is available within Stage 3. To discuss any access needs, please call the Box Office on 0191 230 5151.

The Gods and Monsters Show

Take a trip to the underworld…
Presented by Crick Crack Club
by Pandvani108
Performance storytelling by Ben Haggarty, Emily Hennessey & Mikael Obérg

Music by Sheema Mukherjee & Jonah Brody
Take a trip to the underworld…
Walk into the fire…
And don't look back….
The stage is set for a high voltage mythological mash-up!
Combining performance storytelling, music and song, Pandvani108 turn on the epic jukebox to bring us a wild night of unbowdlerised global myth and epic, in untamed short form style. Gods, monsters, giants, warriors & divas from Greece, Ireland, the Scandinavian North, the Indian heat and far beyond, are all hauled centre stage.
Far from sedate spoken word, this is a brash & exuberant cinema of the imagination, inspired by a 3,000 year old epic singing tradition and with more deities than you can shake a stick at. Encounter the Short Myth Massive – live and irresistibly direct!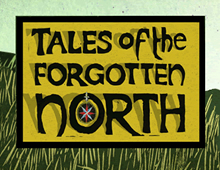 Film report of Tales of the Forgotten North

Here is our final film report for Tales of the Forgotten North. This film gives you an overview of our two years spent exploring Northumberland and the North Pennines, digging deep into the earths history and uncovering new stories shared along the way. For more in depth films of each year of our journey take a look at Dreaming the Land 2013 and 2014.
https://vimeo.com/129795615

News from A Bit Crack Tellers

Northumberland Folk Tales by Malcolm Green
With illustrations by Rachel Edwards, this book brings to life the rich history of Northumberland Folk Tales.
More information here.