A Bit Crack Storytelling promotes and celebrates oral storytelling for adult audiences in the north-east of England. Run by storytellers Chris Bostock, Malcolm Green, Pascale Konyn and Pat Renton to share our delight in stories. Through regular storytelling events, projects and workshops we create platforms for audiences to enjoy the wonder of listening to a story well told.
Events coming up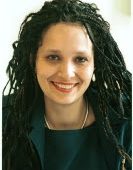 Friday 4th May, 7.30pm
Cobalt Studio
10-16 Boyd St
Newcastle upon Tyne
Tyne and Wear
NE2 1AP 
"Fools stand on their island of opportunities and look toward another land. There is no other land; there is no other life …
Read More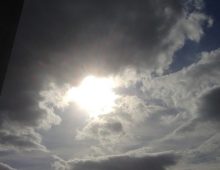 With
Chris Bostock & Pascale Konyn
Friday 1st June, 7:30pm
Cobalt Studio
10-16 Boyd St
Newcastle upon Tyne
Tyne and Wear
NE2 1AP
The search for wisdom has led people to travel the world, sailing the seas, climbing mountains …
Read More

30 Years of getting Cinders to the Ball
The Crick Crack Club has been unleashing the rich metaphorical content of international folktales, fairytales, epics and myths on your imaginations for 30 years!
In that time we've put on well over 2,000 shows. That's a lot of stories! And we've been mostly run by volunteers (including our very own and very awesome founding director, Ben Haggarty). That's a lot of hard work by some incredibly generous people!
We reckon that our storytellers are the bee's knees and our audiences are the cat's pyjamas!
Help us do something momentous!
Sadly we don't just run on fairydust.
We need you to help us raise a momentous £30,000 as our 30th Birthday present. And every time we cross a £5,000 mark, we'll celebrate by commissioning a storyteller to make a new piece of work for public performance.
Long, short, funny, sad, whatever it is, it'll be something they really want to make – something you'll really want to see – and something that'll be brilliant!
All we're asking for is a donation of £30. We just need 1,000 of them. That's £30,000 worth of more stories!
Every single penny will be spent on storytellers making more work and performing more shows in more venues, for more people across the land. Jack, Baba Yaga, trolls, gods, goddesses, wild men, strange wives, bewildered kings, and Beelzebub himself are all going to have their work cut out for them!
That said, if you fancy giving us more than £30, then we'll be super happy, and if you want to give less, we'll still be super grateful!
Imagine wearing the cat's pyjamas AND a halo!
All you £30 donators will be fully furnished with glowing halos, a very warm feeling inside and our eternal appreciation. Naturally we'll also add your name to a roll of honour on our website.
Anyone donating £300 will have their name emblazoned (ok…printed) on the publicity for the shows we commission as a result of your donation and a free ticket to its premiere.
Anyone awesome enough to donate £3,000 will get all of the above, plus a free ticket to every show we programme for the next 30 years!
You can also perpetuate the fine tradition of remaining anonymous if you so wish!
We're also having a party!
The Crick Crack Club All Star Birthday Bash is at Rich Mix on the 29th of November – featuring Hugh Lupton, Daniel Morden, Jan Blake, Clare Murphy, TUUP, Sally Pomme Clayton, Nick Hennessey, Tim Ralphs and others! Tickets are ON SALE NOW!
Film report of Tales of the Forgotten North

Here is our final film report for Tales of the Forgotten North. This film gives you an overview of our two years spent exploring Northumberland and the North Pennines, digging deep into the earths history and uncovering new stories shared along the way. For more in depth films of each year of our journey take a look at Dreaming the Land 2013 and 2014.
https://vimeo.com/129795615

News from A Bit Crack Tellers
Northumberland Folk Tales by Malcolm Green
With illustrations by Rachel Edwards, this book brings to life the rich history of Northumberland Folk Tales.
More information here.