A Bit Crack Storytelling promotes and celebrates oral storytelling for adult audiences in the north-east of England. Run by storytellers Chris Bostock, Malcolm Green, Pascale Konyn and Pat Renton to share our delight in stories. Through regular storytelling events, projects and workshops we create platforms for audiences to enjoy the wonder of listening to a story well told.
Events coming up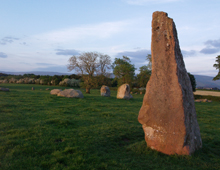 Friday 5th December, 7.30pm
Star and Shadow Cinema, Newcastle upon Tyne
Malcolm Green: The Mystery of Long Meg
Who made the Long Meg Stone Circle and what it was for, is a mystery. Was it a place of healing, of …
Read More

Reflection: Dreaming the Land 2014
We had a wonderful week travelling through the North Pennies in late June. We were blessed to be joined on our travels by sixteen people, each bring with them knowledge, song, perseverance and smiles. Read more here.
Northumberland Folk Tales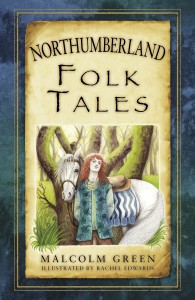 Malcolm launched his new book Northumberland Folk Tales at the end of November in the Priory Hall of Hexham Abbey. The book is full of tales which reflect the wild and secret character of Northumberland, featuring magical characters such as the Netherwitton worm who guards a secret well and the Hedley Kow that plays audacious tricks on humans. Accompanying these, there is the sound of human feet; saints seek refuge, ancient kings fight for land and salvation, and border folk pit themselves against one another with both wit and sword. Illustrated with thirty beautiful and evocative drawings by Rachel Edwards, this panoply of characters, together with ghosts, witches and the land itself, is brought to life by Malcolm.
Available now from all good booksellers or direct from The History Press, Malcolm will also have copies available for a reduced price at our storytelling evening at the Star and Shadow Cinema on Friday the 5th of November.