A Bit Crack Storytelling promotes and celebrates oral storytelling for adult audiences in the north-east of England. Run by storytellers Chris Bostock, Malcolm Green, Pascale Konyn and Pat Renton to share our delight in stories. Through regular storytelling events, projects and workshops we create platforms for audiences to enjoy the wonder of listening to a story well told.
Events coming up
Friday 6th March, 7.30pm
Chillingham Arms, Heaton
Newcastle upon Tyne
The Life of Richard Francis Burton (1821 – 1890)
A new story By Giles Abbott
Amongst venerated British explorers such as Scott, Livingstone and Stanley, the no less figure of …
Read More

Film from our Land Journey 2014
As the winter draws in and our toes feel the cold, bathe in the warmth of our journey in June. Many thanks to filmmaker Christo Wallers for his ever fantastic work and to all the walkers who agreed to take part and who became such wonderful advocates for the project. We couldn't have dreamed of a better bunch of folk!

Northumberland Folk Tales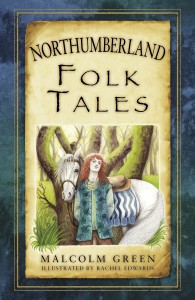 Malcolm launched his new book Northumberland Folk Tales at the end of November in the Priory Hall of Hexham Abbey. The book is full of tales which reflect the wild and secret character of Northumberland, featuring magical characters such as the Netherwitton worm who guards a secret well and the Hedley Kow that plays audacious tricks on humans. Accompanying these, there is the sound of human feet; saints seek refuge, ancient kings fight for land and salvation, and border folk pit themselves against one another with both wit and sword. Illustrated with thirty beautiful and evocative drawings by Rachel Edwards, this panoply of characters, together with ghosts, witches and the land itself, is brought to life by Malcolm.
Available now from all good booksellers or direct from The History Press, Malcolm will also have copies available for a reduced price at our storytelling evening at the Star and Shadow Cinema on Friday the 5th of November.