A Bit Crack Storytelling promotes and celebrates oral storytelling for adult audiences in the north-east of England. Run by storytellers Chris Bostock, Malcolm Green, Pascale Konyn and Pat Renton to share our delight in stories. Through regular storytelling events, projects and workshops we create platforms for audiences to enjoy the wonder of listening to a story well told.
Events coming up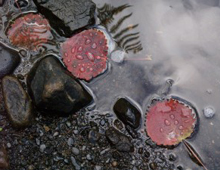 Friday 7th November, 7.30pm 
Chillingham Arms, Heaton, Newcastle upon Tyne
Tonight is a chance for anyone who has a story, a song, a joke or a poem that they'd like to share. Whether you've never told a story in public …
Read More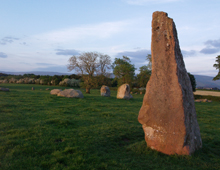 Friday 5th December, 2014, 7.30pm
Star and Shadow Cinema, Newcastle upon Tyne
Malcolm Green: The Mystery of Long Meg
Who made the Long Meg Stone Circle and what it was for, is a mystery. Was it a place of healing, …
Read More

Reflection: Dreaming the Land 2014
We had a wonderful week travelling through the North Pennies in late June. We were blessed to be joined on our travels by sixteen people, each bring with them knowledge, song, perseverance and smiles. Read more here.