Story Medicine for the Madness
3rd September, 2021 @ 7:30 pm

-

9:00 pm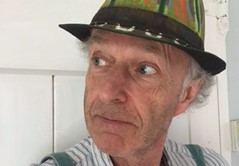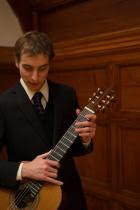 Where does it hurt? Stories can heal, they can also be poison. What stories have been keeping you alive in these extraordinary times?Ashley Ramsden with Brazilian guitarist, Ariel Gragnani with a little laughing gas, a shot of the right stuff in the arm and a provocative tale or two to slip under your tongue.
https://www.arielgragnani.com/

www.ashleyramsden.com
As always, everyone is welcome to attend our events and there are no set ticket prices. For those of you with the means to pay, we rely on your donations to pay for the cost of putting on the evening, including paying our fabulous guest storytellers – this is after all how they earn their living! Please visit www.abitcrack.com and click on our donate button. This will take you to our funding page. Storytelling is a wonderful exchange of giving and receiving so if you can, please pay your part. A Bit Crack are eternally grateful for your ongoing support, without which we would not survive!
And finally, the link to join us on Zoom:
https://us02web.zoom.us/j/89129900745?pwd=US9EZTRqR3NYMnRxeFliTms2ZXFnQT09