An Evening with Michael Harvey
2nd October, 2020 @ 7:30 pm

-

9:30 pm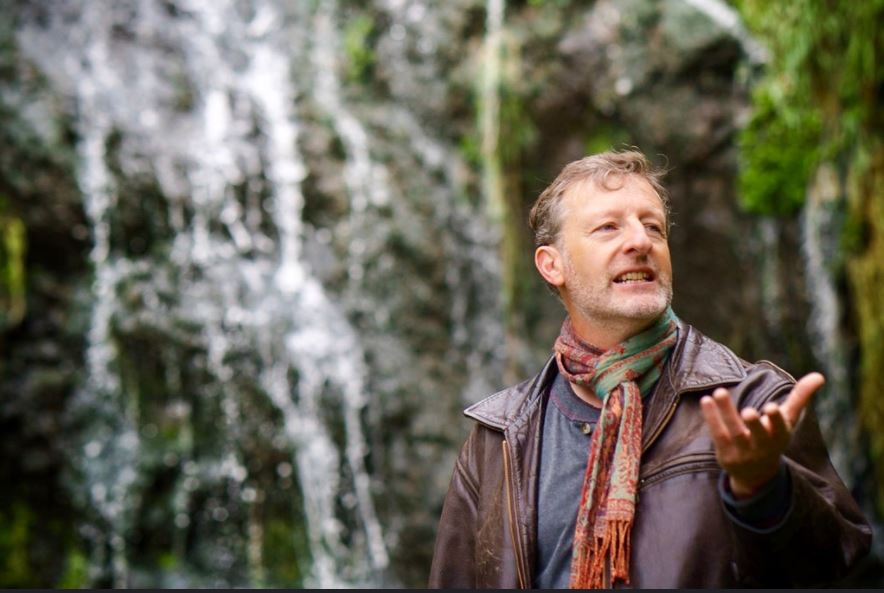 We are honoured to present one of the foremost tellers of today;  Michael Harvey. Michael is a familiar figure on the storytelling scene and has travelled all over the world telling traditional stories to audiences of all ages. We are delighted that he will be joining us.
All in the course of the evening  we will meet witches and ogres and take a wild ride through a wondertale!
Starting with Taliesin, one of the great stories of these islands. Strange, mysterious, inspiring and darkly comic, a little boy called Gwion is kidnapped by a powerful witch to keep her cauldron bubbling for a year and a day. Of course the spell goes wrong and we are plunged into a wild chaos of animal transformation that ends very badly for little Gwion.
Enter the Unluckiest Man in the World for whom life is a series of hard knocks and disappointments. He goes fishing and finds something strange in his nets that will change his, and our, lives for ever. What is it? That would be telling. You'll have to come through the magic portal of the Bit Crack Zoom Room to find out. I'll see you there.
Michael will also take the stouthearted to meet Bihanic and the Ogre. We're all familiar with stories of the unlucky third son but this one really cranks up the stakes and takes us on a whirlwind journey with multiple near death experiences and a very smelly encounter with an ogre. Adventure, transformation and love collide in a narrative whirlwind with a mind-bending denouement.
And if that's not enough we will ride through a rollicking wonder tale collected by the great Breton folktale collector Francois-Marie Luzel in 1870 from a labourer called Jean-Marie Le Ny from Plounevez-du-Faou. These stories are fantastic but not widely available in English. When Francois-Marie Luzel collected these stories he did us the favour of not tidying them up and took them down, warts and all, with minimum editing.
As always, this event is free to attend thanks to the previous generosity of you, our listeners. We are extremely grateful for your support, it means a lot to us to be able to  offer events that can be open to all. In order to help us continue to do so, we would like to invite anyone who can to contribute £5 (or more if you feel moved to) via our funding page. Your donations enable us to pay our storytellers as this is how they earn their living!
For more about Michael Harvey, visit www.michaelharvey.org
Praise for Michael's Storytelling
"If you ever get the chance to see the storyteller Michael Harvey, you should go. Just trust me. Book tickets and turn up."
— The Coffee Lady Blog
"Harvey is a master near the top of his game…Michael Harvey has an impressive stage presence, that rare mixture of ego and modesty, both sides deployed expertly and with sincerity. "
— Gary Raymond – Wales Arts Review
"You're guided through this world by a master storyteller. It's he who makes the direct connection, who gets your trust and earns it and who pumps the lifeblood round "
— Tony Jones, Playwright
"It takes a good storyteller to make all of that worth listening to – and Michael Harvey played a blinder, with an absolutely hilarious performance. "
— Caroline Lynch – London Rocks!
And finally, here is the link for joining us on zoom, look forward to seeing you there!
https://us02web.zoom.us/j/86204378374